Please tell us what you think about our web site, company, products, or services. If you provide us with your contact information, we will be able to reach you in case we have any questions.
whiterhino1 (102 102 positive feedback) 2018 Fri 22 Feb
Thanks so much Armando for the fantastic lesson! It helped me pass my restricted straight away and gave me alot of confidence! Great contact and organising of a lesson, would highly recommend Armando!

zjc3 (523 523 positive feedback) Address Verified Jan 2018 Tue 29 Jan
Armando was awesome and I thoroughly recommend him for any licensing requirements...and I'll be recommending him to all my friends! He was quick to contact me back, worked in with my hectic schedule, was easy to understand and learn from. Could not recommend more highly. Thanks SO MUCH!

judy_11 (31 31 positive feedback)2018 Tue 15 Jan
Great teaching and driver instructing, really teaches you the skills/techniques required for passing tests. Also provides a confidence boost and allows you to have a good idea on when you are ready to sit the tests. Would highly recommend to anyone sitting driver licensing tests.

sixhearts (1100 1100 positive feedback) 2018 Thu 13 Dec
Heyy Armando, thanks very much for the perfect training of my full license. Highly recommended to everybody who wants to be better in driving or to get any type of grade in license. Thanks again Top Gear.

bhaumikpathak (9 9 positive feedback) Address Verified Jan 2018 Wed 24 Oct
Thank u Top gear for helping me get my restricted licence. I can't believe I have passed my test so soon. I have been practicing driving with Armando for about two months. I just followed what his instructions were and practiced. I didn't have any confidence but Armando is a very professional, kind & patient instructor. He has special skills to help new learners understand easily. He is the best instructor I have met. I believe he will be your best choice to help you get your licence.

robhiini (93 93 positive feedback)2018 Sat 04 Aug
Do you want to throw your nerves away, gain knowledge plus safe driving skill practices, and pass your restricted with confidence in your driving capabilities?? Then book with Armando from Top Gear Driving School today!!! That's what I did! It's not just about passing, it's a life lesson too! Not having the right driver training can kill...Having lessons with Armando will definitely make you road worthy!! Book now :D

krystian20 (179 179 positive feedback) 2018 Tue 05 Jun
was really helpful and informative. Very friendly and am glad to say I have passed my full license. Thanks so much for your services, will highly recommend :)

tweety19 (146 146 positive feedback)2018 Tue 10 Apr
We found this service to be really really good, professional, kind, and we would highly recommend them. Also she passed her restricted test which we were thrilled about. Yaaa!

shaza94 (96 96 positive feedback)2018 Thu 29 Mar
AMAZING TEACHER!! Helpful, prompt, polite and funny. It was a breeze getting both my restricted and full license the first time! Highly recommended to everyone looking at getting their license at any stage, couldn't have asked for a better teacher. Made me feel at ease and as he said it was a breeze to pass my full license on Friday. I would like to thank Armando for the help and I will be recommending him to more of my friends who need his help! :) thanks so much Armando! :)

1ginja_ninja1 (12 12 positive feedback) 2018 Mon 26 Mar
Fantastic teacher. The best. Even had a video! Gave my daughter notes to read up on. Explained things beautifully. Would recommend Amando anytime. Thank you so much!!!

goodcook (50 50 positive feedback) 2018 Tue 14 Feb
Fantastic instructor. Clear concise and practical lessons. Passed restricted previously and full today at first attempt. Armando is a great instructor. We have recommended him to several friends, and we found him through a friends recommendation too. 100% recommended. Emily

zulu15 (55 55 positive feedback) 2018 Fri 10 Feb
This driving school is value for money! Was really impressed with the prompt response to my first contact to them. Lessons taught in a friendly and open manner. Due to very well structured and effectively delivered training given by instructor, I passed full license test first time this morning. Competitively priced too, which makes decision to pick them an easy one. Worth every cent if you want to pass license tests all levels. Thanks very much, Top Gear Driving. Very grateful to you. Wayne

smurf129 (6 6 positive feedback) 2018 Tue 10 Jan
Best instructor!!! The lessons were conducted in a friendly and relax environment. Instructor gave me the essential knowledge and all tips that I need to know and remember for safe and sufficient driving. I passed my test in a first attempt. Thank alot!!! Highly recommended

04_arina (108 108 positive feedback) Address Verified May 2017 Sat 26 Nov
Amando has taught both my daughter and more recently my son to drive. He is amazing. He knows exactly what they need to do to pass the drivers test. He is patient when teaching, he is clear in his instruction. He provides notes to be taken away and studied. Would recommend Amando to anyone who is learning to drive 10/10

louise304 (17 17 positive feedback) 2018 Mon 06 Mar
Thank you so much to Armando! Armando taught me not only driving key skills, but also to be careful and confident driving on road. I would say Armando is the best instructor, not limited on teaching driving skills. He is a good mentor who help me to overcome the barriers in my mind and to be confident. I will recommend him to all of my friends when they need.

ygh_49 (0 0 positive feedback) 2018 Mon 05 Dec
I had Armando @ TopGear Driving School teach both my son last month in October 16 and my daughter 2 years ago and they both passed with great marks. That`s why I wanted Armando to teach my son. Armando is very professional,reliable and has an awesome personality.He has an excellent manner and up to date tools to convey and relate to anyone into a very competent and safe driver with the confidence and driving style that you are comfortable with.Really impressed so thanks so much Armando. Cheers

tarrzann (22 22 positive feedback)2018 Thu 17 Nov
Armando taught my 18 year old daughter to drive. He is an EXCELLENT teacher and provided her with lots helpful information about driving, noted and advised how to use mirrors, look for blind spots, parallel parking and execute safe driving. I would not hesitate to recommend him to all my friends. We will be using Armando for her for defensive driving and a one off lesson on motorway driving . Thank you Armando

gmat1 (2 2 positive feedback) 2018 Mon 31 Oct
Armando is a very professional and skilled driving instructor. He makes the driver feel confident in their skills. Difficult driving skills such as parallel parking and changing lanes are made easy with Armando's instructions. He made getting my restricted a breeze! Thanks Armando!

lucyjg (33 33 positive feedback) 2018 Thu 27 Oct
Armando is absolutely stellar and sets the golden standard for driving instructors. He teaches his students with high expectations and so my son was able to pass his restricted on his first try, more than prepared for the test! His genuine sincerity and motivation to help his students is very welcoming for first time or beginner drivers. I would definitely recommend Armando beyond doubt if you want a comprehensive, patient, and well informed driving instructor :)

unionautos (14 14 positive feedback) Tue 18 Oct
Armando is an awesome driving instructor. Highly recommended to us by our friends I found him calming and really helpful. I learnt lots through the lessons I took and they allowed me to feel prepared for both my restricted and full license tests. I have had a few other driving instructors, but Armando was the best. - Kate

bodg (35 35 positive feedback) Sun 16 Oct
I attended defensive driving course and met Armando who is amazing person, very professional, excellent driving teacher.I would Highly recommend his service. Thank you very much

goran6 (57 57 positive feedback) Address Verified May 2018 Sat 15 Oct
Armando is a fantastic driving instructor. He made the learning experience super fun and I have become a very confident driver thanks to him. His lessons go beyond that of passing your tests, he also works to ensure rode confidence and safety. 110% would recommend -you definitely get your moneys worth. I passed my test with no errors with his help. Five stars.

skolmen (74 74 positive feedback)2018 Thu 13 Oct
I had two lessons with Armando before passing my restricted. There's no way I would've passed it without him, he was incredibly helpful in building my confidence up and teaching me the more complex things the testing officers are watching out for. He was always on time and provided incredible service and knowledge. I would recommend Armando to anyone who wants to pass their driving test!

richard253 (100 100 positive feedback) Address Verified Feb 2018 Thu 13 Oct
I completed my P Endorsement with Armando and was very happy with how it turned out. With excellent support and great teaching I'm all ready to go with confidence. Thanks Again!

lucas1414 (54 54 positive feedback) Address Verified Jan 2018 Thu 06 Oct
I've just completed my P Endorsement course with Top Gear Driving School, and successfully passed all my course exams and my practical driving test. This was a neat achievement for me, but it would not have been possible without the assistance of Armando at Top Gear. He is very thorough and informative and also very professional. I can totally recommend their services.

chrispy1960 (70 70 positive feedback) 2017 Thu 06 Oct
Post a response to this review (optional - will appear on your listing)
Our daughter really appreciated your informative driving lessons and would come back buzzing and full of helpful tips from her hour out driving. She felt very much at ease with you Armando. Thank you for building her confidence and preparing her so very well for her test. We can understand why the recommendations from one parent to another continue!

bodg (35 35 positive feedback) 2017 Mon 21 Sep
Post a response to this review (optional - will appear on your listing)
Hi Armando. Thank you so much for the quality lessons you gave our (nervous) daughter, towards preparing for her restricted drivers license. You were just the right amount professional, yet friendly. She enjoyed your calm, relaxed, yet firm manner. It gave her fantastic confidence to pass first time! I hope you plan to stick around-we have 2 more younger daughters to come! Hannelie & Johandi Jordaan

hanneliej (61 61 positive feedback) 2017 Wed 19 Aug
Post a response to this review (optional - will appear on your listing)
Armando is the best teacher ever! He came highly recommended by friends to whom we are grateful - he is the best! He taught our daughter to an extremely high standard and we wont hesitate to send our younger children to him when the time comes.

smokey72 (221 221 positive feedback) 2017 Mon 25 May
A very nervous driver Armando was fantastic. My son was dreading driving and he immediately put him at ease. He went from dreading driving to looking forward to his lessons and he passed first time! Highly highly recommend!

clarechris (395 395 positive feedback) Address Verified Oct 2017 Tue 21 Apr
We have had Armando teach both of our children to drive. We have found him very professional and the skills he has passed onto our children has allowed both of them to pass their restricted licenses on their first try.

gaillimh (63 63 positive feedback) Address Verified Jan 2017 Sat 18 Apr
Armando was so awesome and helped me gain the confidence I needed to pass my restricted. He was always on time, had very clear instructions, a lot of patience and made driving a lot of fun :)

mark660 (145 145 positive feedback) 2017 Tue 30 Apr
Armando always arrives on time, provided me with lots helpful information about driving tests,how to pass and driving safe, was patient, understanding, and communicated well. Overall a very good experience.i dont want to say bits and pieces coz its really good! honestly and i passed my restricted today!! Thanks Top Gear!! -eddie

maldita0721 (301 301 positive feedback) Address Verified Oct 2017 Thu 04 Apr
Thanks Armando, an excellent teacher, points out your minor/not so minor transgressions from the road rules...and really helped improved my skills on the road. Would highly recommend Top Gear Driving School.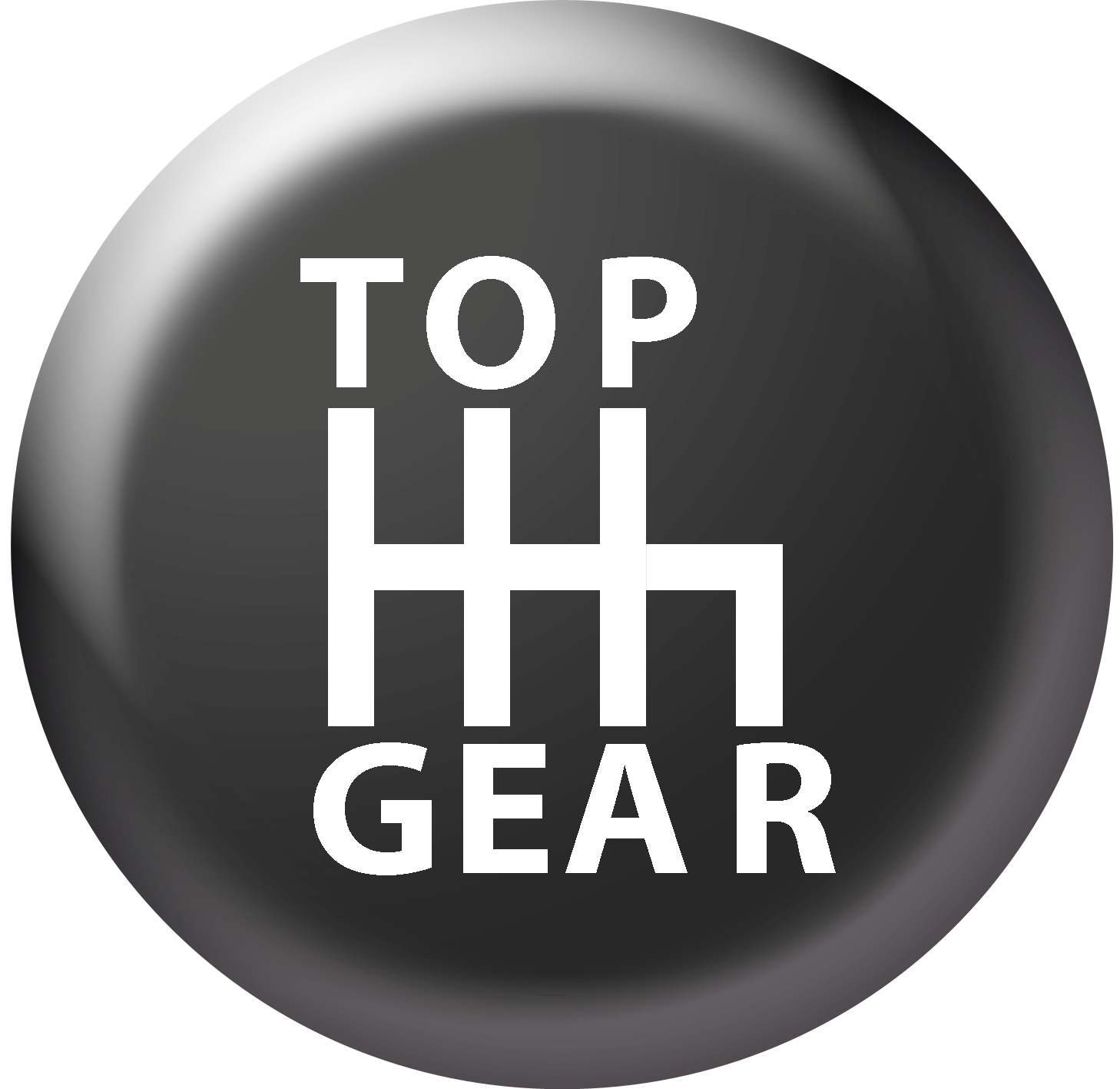 How do our students fare? Most people who take our Package lessons pass their driver's license test(updated 2018):
| Type of Licence | Pass Rate |
| --- | --- |
| Full standard | 100% |
| Overseas conversion | 100% |
| Restricted license | 98% |
| Heavy vehicle | 100% |
| Motorbike | 100% |
if you dont see your requirements listed ,please contact us and we will look at introducing a programme specific to your need.